Readipop's projects form the core of our community work
. They are normally targeted at specific groups of people or parts of the community that may be facing some sort of disadvantage or complex need. Our projects inspire people to do more, be better and want to share their new work and interests with people. We also support schools and other partners to add more music, imagination and creativity to their work.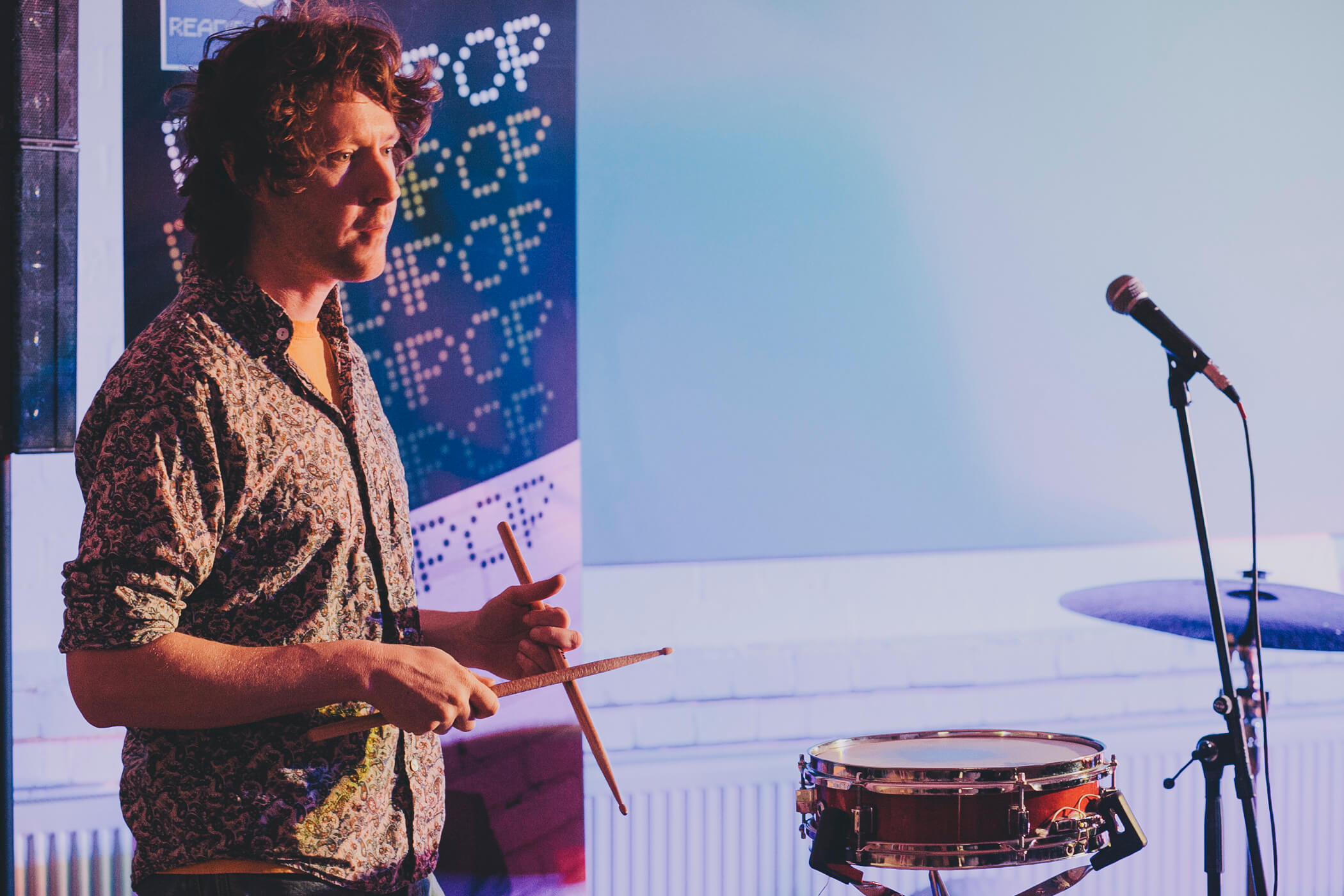 READIPOP IN SCHOOLS AND EDUCATION
Readipop offers a variety of engaging creative workshops for schools including:
African hand drumming

Samba carnival drumming

Ukelele and voice

Live music technology eg. Kaoss Pads, iPads and more

Composition using graphic scores & soundtracks

DJ and music production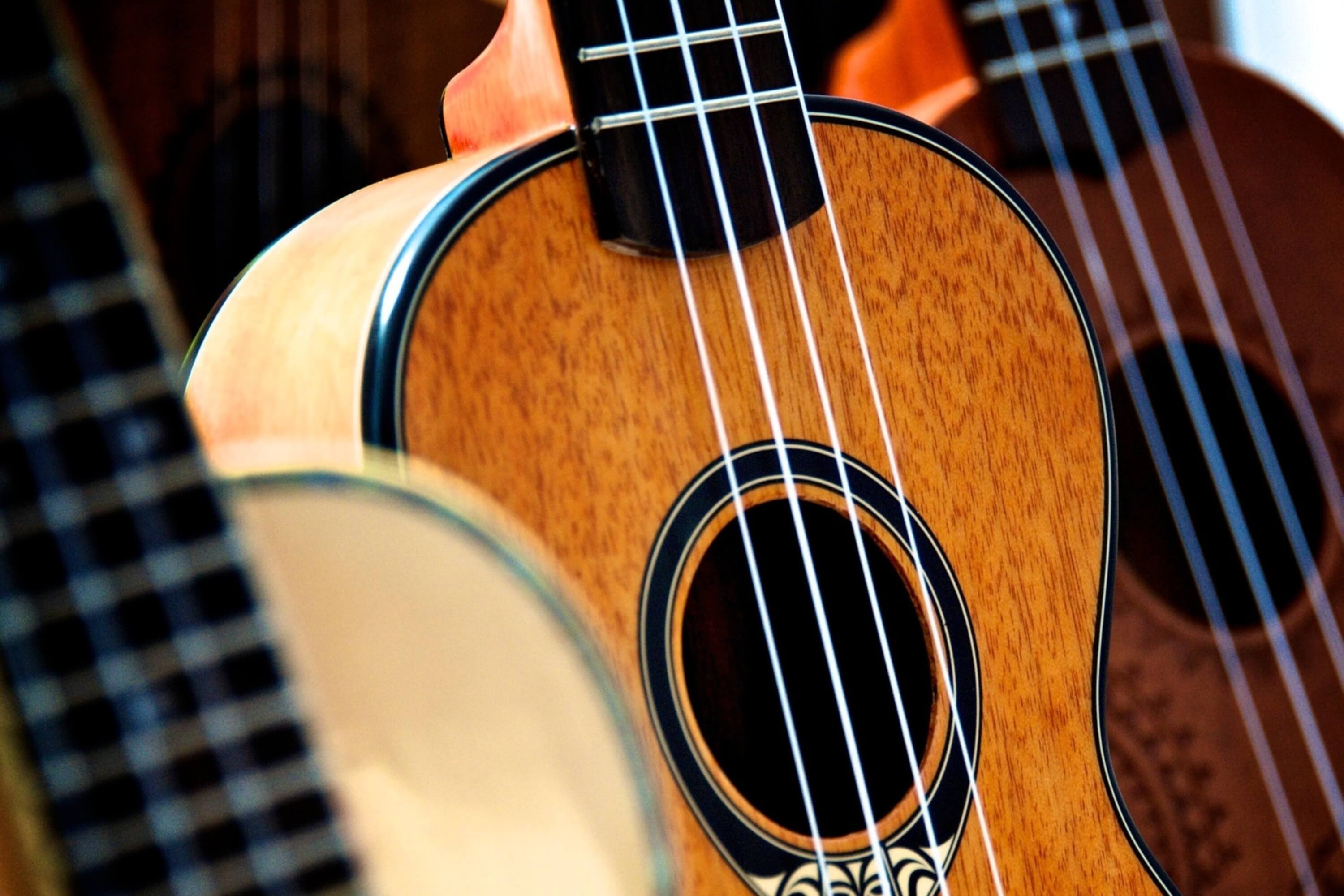 WHOLE CLASS INSTRUMENT TUITION
Readipop delivers popular, accessible First Access Ukulele workshops in primary schools. We can offer whole class Ukulele tuition to Primary Schools in Berkshire free of charge for up to half an academic year. This normally takes the form of weekly in-class lessons leading up to a performance in school. This work is funded by the Berkshire Music Education Hub via Arts Council and the Department For Education. Contact us for more information.
ARTS AWARD
Arts Awards supports young people to develop as artists and art leaders. Children and young people aged up to 25 can participate in music workshops to acheive a national qualification. The award builds confidence, helps young people to enjoy cultural activities, and prepares them for further education or employment. Readipop is an Arts Award centre and Arts Award supporter so we can deliver a full programme including assessment of awards at Discover & Explore level through to Bronze, Silver and Gold.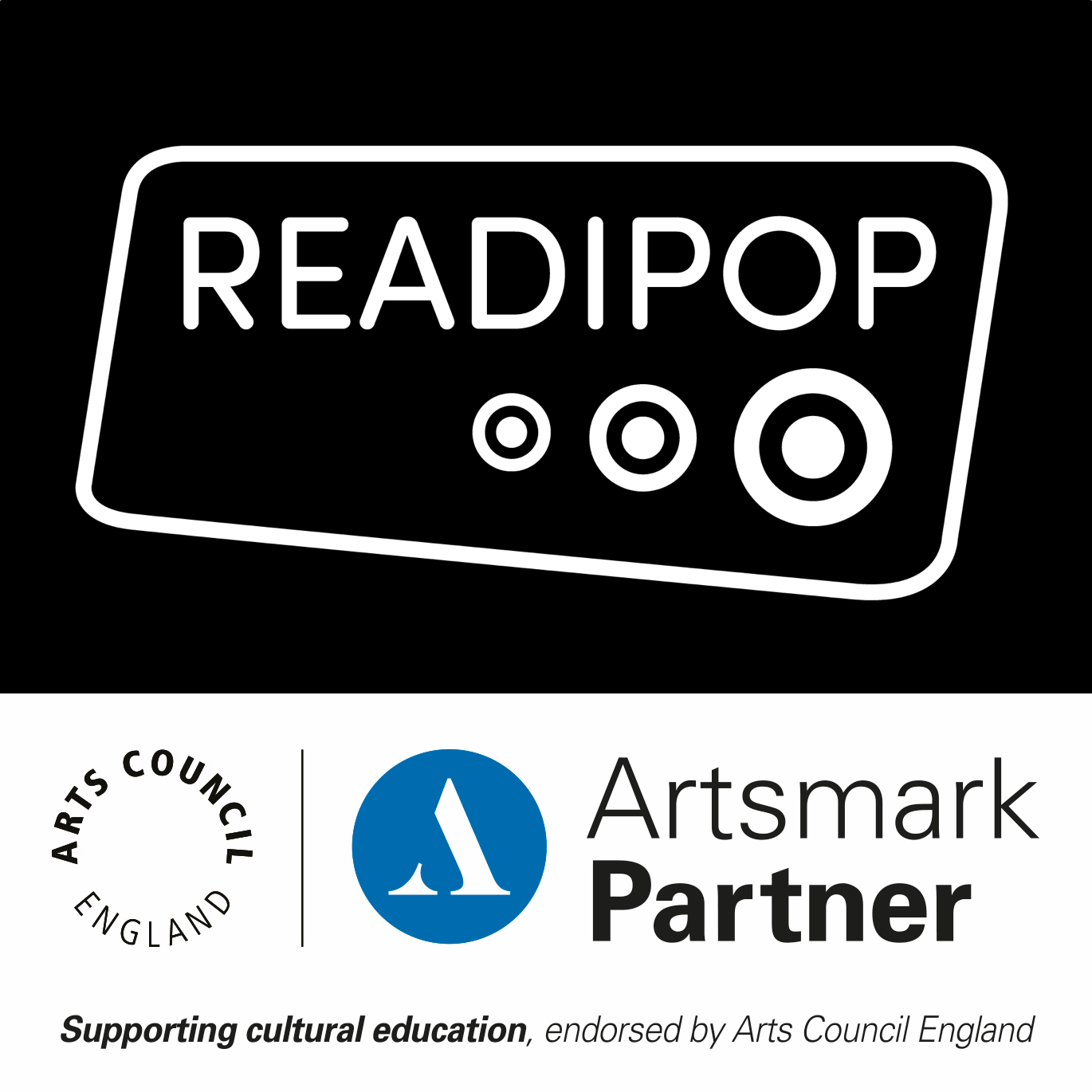 ARTSMARK
Readipop is an Artsmark Partner and support schools to gain Artsmark status. As an Arts Council National Portfolio Organisation we can provide access to high quality creative experiences and bespoke music and arts projects. We can also give advice and support to find and write funding bids as well as help to monitor and evaluate your creative activity for reports to funders, partners and Artsmark.
Artsmark is the creative quality standard for schools, accredited by Arts Council England.
Artsmark provides a clear framework for teachers to plan, develop and evaluate arts, culture and creativity across the curriculum.

Schools in the South are supported throughout their Artsmark journey by our regional Bridge Organisations Artswork – providing training, advice, practical teaching resources and introductions to leading cultural organisations in your area.

Schools are awarded Silver, Gold or Platinum, based on their achievements.

Artsmark has a common sense application process that is light on paperwork and flexible to each school.
PROJECTS FOR ADULTS & OLDER PEOPLE
Readipop offers a variety of inspiring opportunities workshops for people aged 25+ including our community bands, open access workshops and 101 beginners sessions through to our choir and bands for retired people and concerts in care homes…
NETWORKING TRAINING & DEVELOPMENT
READING CAN
Culture and Arts Networking programme in partnership with Jelly and Reading Cultural Education Partnership, funded by ArtsWork.
"The particular model and practice that I observed was the most genuinely inclusive I have ever seen"
Graeme Surtees, The Stables
"Each of the staff you sent were just right in leading sessions and engaging young people"
Oxfordshire Youth Offending Service
"I was greatly impressed with the Urban Orchestra in MK"
David Rose, Milton Keynes Music Hub
"Readipop has a strong reputation for delivering innovative and engaging arts projects"
Hannah Dix, Arts Officer, Reading Borough Council
Mini Project

Reading On Tour- Music Heritage Trail

Glitch Club

Amersham Road

Whitley Soundtracks

Neighbourhood Learning in Deprived Communities

Break 4 Change
Blessed Hugh Faringdon Samba

Realise

Weekend Warriors Outreach

Get Grandad to DJ

Band Academy & Saturday Samba School

Summer Music Week

Organisation Transformation
Nightingales

Banned Sessions

Amersham Road Music Project- Youth Music Partner Project

Band Camp & Rock Academy

Bishop's Green

Transitions

Urban Orchestra
Cranbury College Pupil Referral Unit

Bucklebury Rural Music Project

Weekend Warriors

Moorside Music Project

Dhoom Dhamaka Indian Music Workshops