Get Involved
Drum, sing or play with others from Reading.
Our bands are led by experienced, professional musicians who create a fun, sociable space to make and play music together. Our projects are open to beginners as well as more experienced players. You can take part just for fun or get involved in performing at local events and Readipop Festival.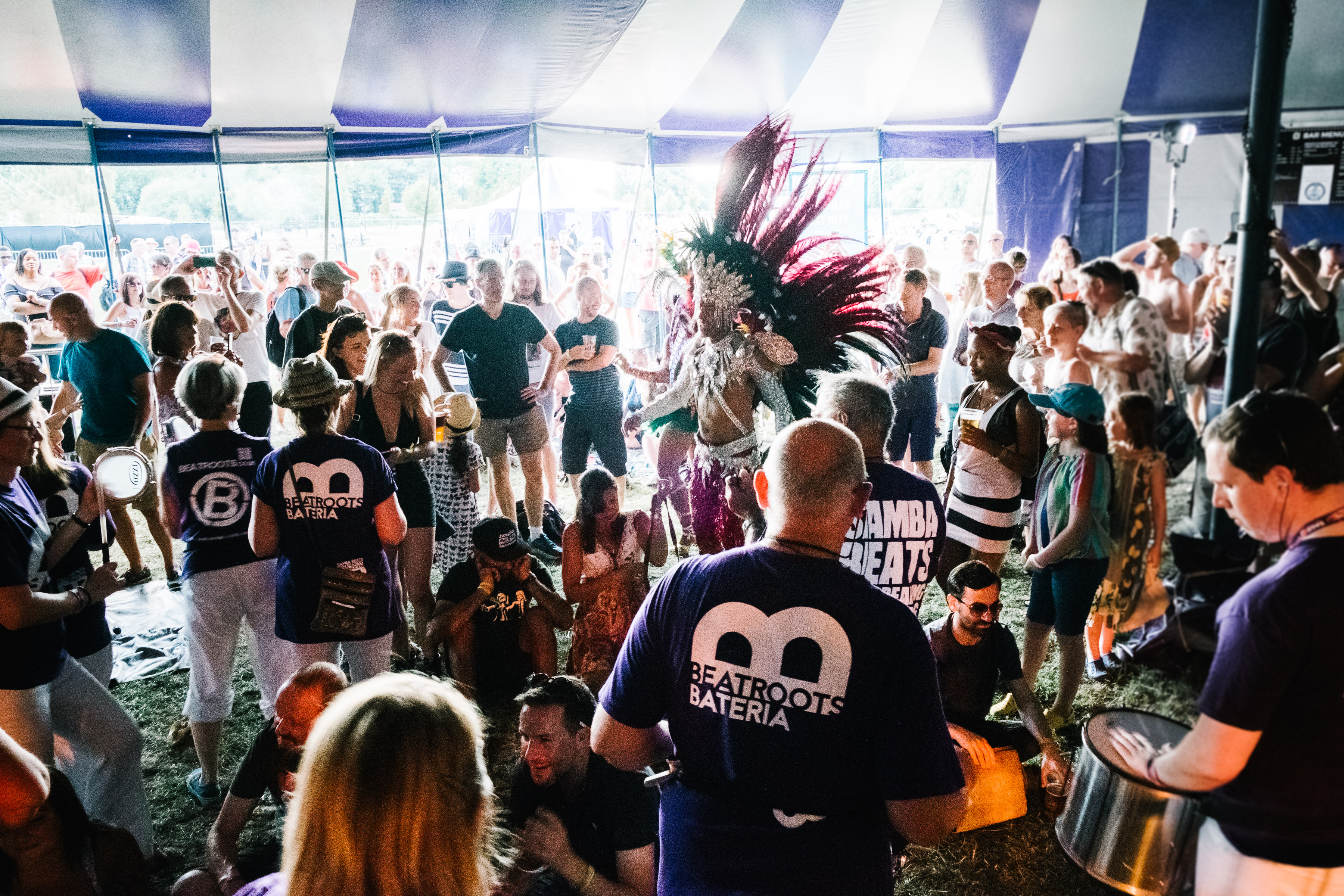 Beatroots is Reading's community Samba drumming group. It has been running since 1996 and has performed at many major events and festivals including WOMAD, The Thames Festival and the Olympic Rowing during London 2012. New players are always welcome and absolute beginners can join the band by taking part in a Samba 101 taster workshop.
More experienced players can join any time.
Sessions normally take place every Tuesday 8.15 – 9.45pm at The Weller Centre, Caversham. But please contact office@readipop.co.uk first as breaks are taken around term times and holidays.
Weekly sessions are part workshop and part rehearsal depening on the time of year and how busy the band is with gigs and events.
Call 0118 3272442 or contact us to arrange to join.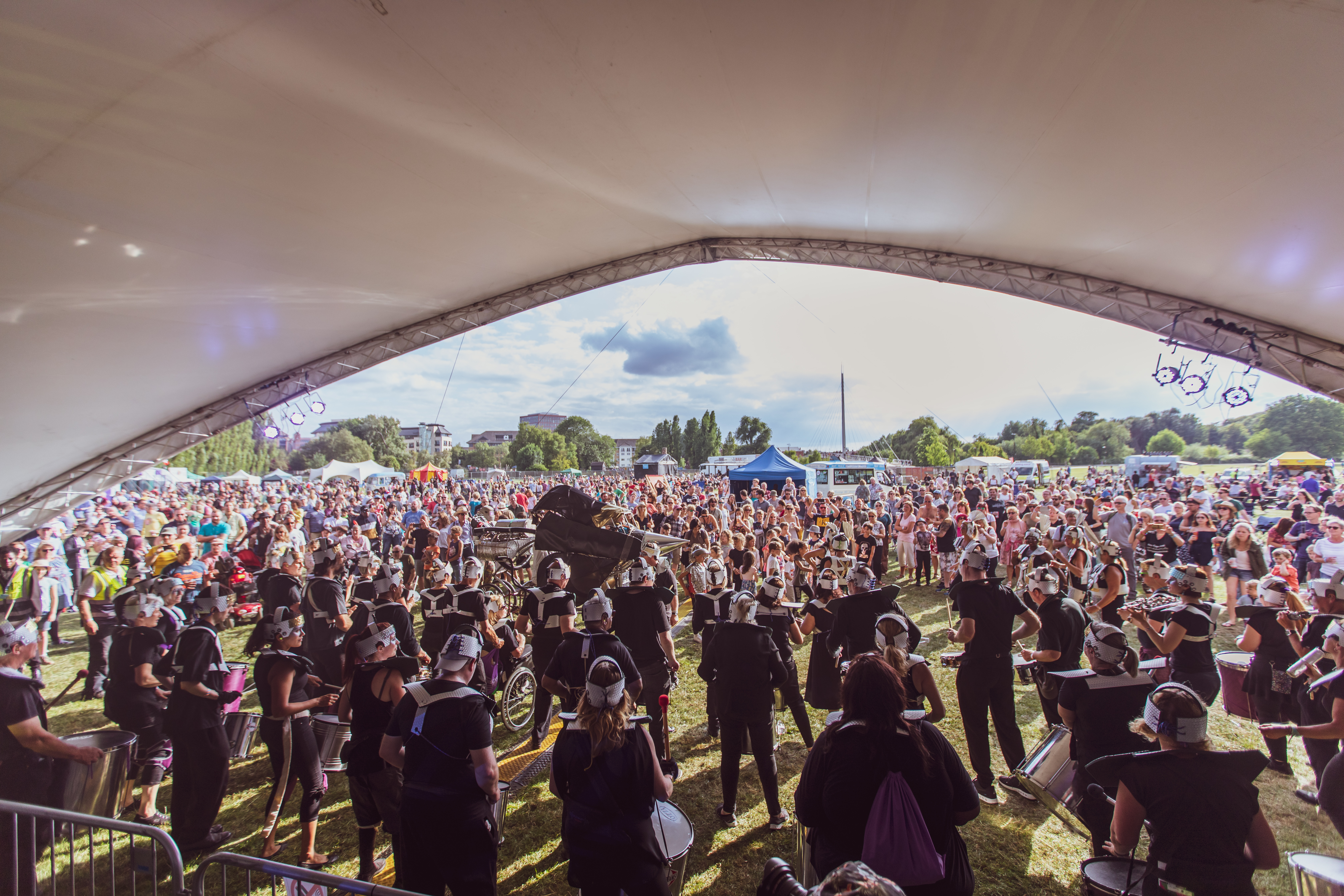 Learn, develop and rehearse African rhythms played on a mix of traditional drums and percussion including djembes and dun duns. This is an informal workshop leading to opportunities to perform at local events. Complete beginners are welcome and drums are provided. Every Wednesday 7 – 9pm at Readipop Studios £6 per session Call 0118 3272442to join or just turn up!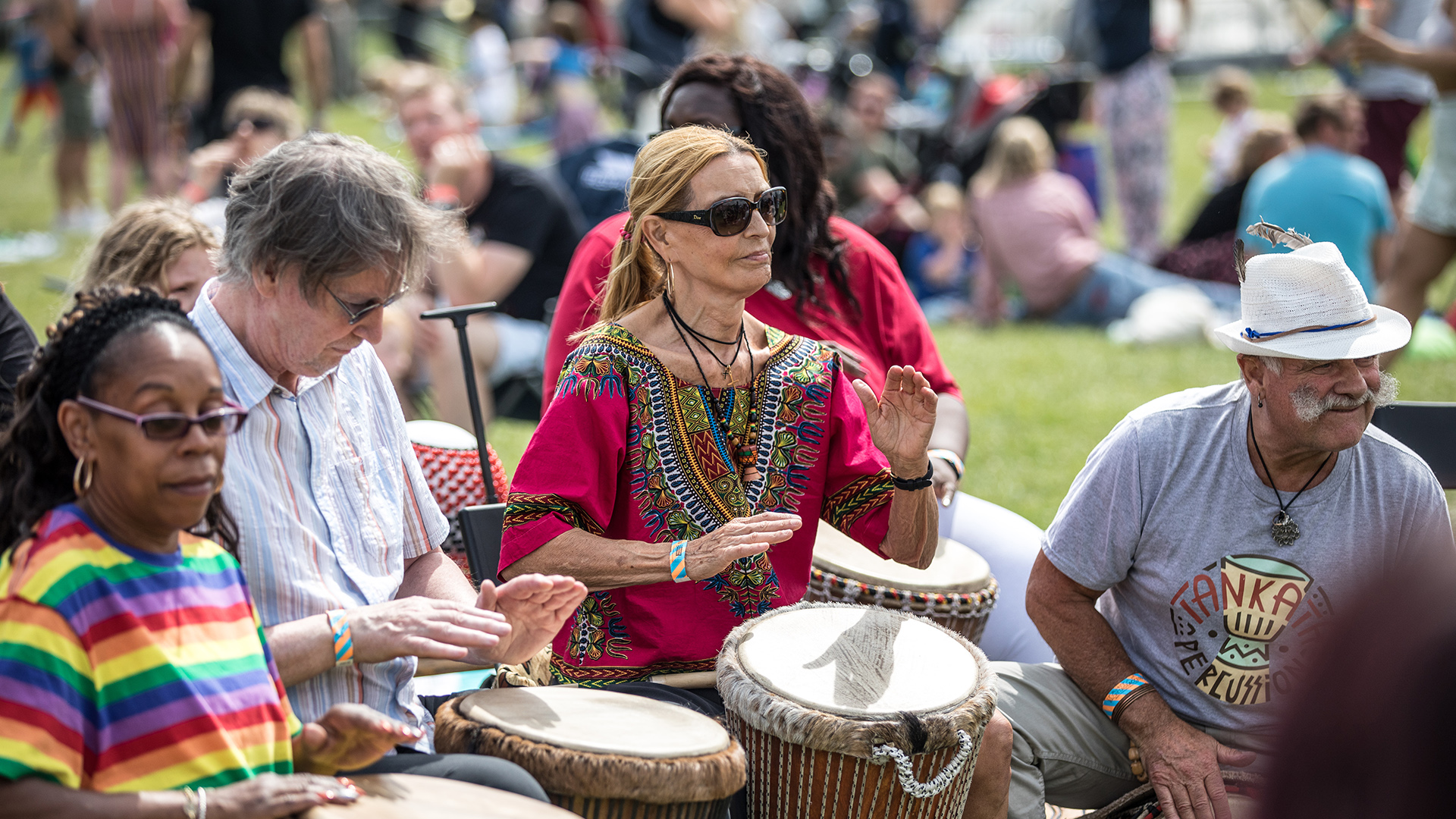 Tea + Jam
Over 60? Play Ukulele, sing and perform with new and old friends.
A sociable and fun ukulele club aimed at beginners and rusty musicians aged 60+. Tea & Jam is a weekly two-hour session lead by a very skilled and highly patient musician and tutor. The group plays a range of songs and performs at local and  Readipop events such as Readipop Festival and the Readipop Christmas Hootenanny. No experience necessary and ukuleles can be provided. Every Thursday 1.45 – 3.45pm at The Weller Centre. £5 per session. Contact us or call 0118 3272442 to find out more