BECOME OUR FRIEND
WITH BENEFITS…
FROM ONLY £20
To mark the 20th birthday of the Readipop charity, we have launched "Readipop Friends". For as little as £20 per year, you can help enable us to continue our projects, building on our work within the local community and support Readipop Festival! All Friends of Readipop will receive a number of exclusive benefits.
Readipop works all year round to make a positive difference to people's lives through developing creativity and building communities. We specialise in working across the community, reaching often socially excluded people and emerging artists, our projects aim to bring people together through the shared experience of making and enjoying music.
You may have seen our community bands in action at this year's Festival including samba drummers Beatroots who joined Odyssey on stage for their final song "Back to My Roots", ukulele group Small Strings and Moving On choir for the over 50s. We also collaborate with other charities, including The Prince's Trust and Children In Need, delivering inclusive learning opportunities to young people with learning difficulties and residents of disadvantaged neighbourhoods.
Discovering and developing young and emerging musical talent in the Reading area is also a key part of our work. We provide mentoring and networking programmes and support artistic growth through our professional studios which provide a home for Vocal Networking, The Amazons and Sundara Karma.
GIFT AID MAKES A HUGE DIFFERENCE TO US
We receive an extra 25% and it costs you nothing! 
£20 becomes £25 – £50 becomes £60…
If you're a UK taxpayer, you can make your donations to Readipop go even further. Choose YES to Giftaid when you sign up via PayPal and we can claim back 25p of tax for every pound you donate. If you've donated to us or plan to donate in other ways, completing this form will make your money go further.
Please give your full name and home address and tick the relevant box or we can't claim Gift Aid.
YES – I'd like to Gift Aid this donation and any donations I make in the future or have made in the past 4 years to Readipop. I am a UK taxpayer and understand that if I pay less Income Tax and/or Capital Gains Tax than the amount of Gift Aid claimed on all my donations in that tax year it is my responsibility to pay any difference.
NO – choose this if you are not a UK tax payer.
TELL ME MORE – if you not sure, choose this and we'll get in touch.
I've only been out of my house for half an hour this whole week… this is the only thing that gets me motivated to do anything.
AAA participant
I enjoyed almost everything – from really patient/helpful leaders who also happen to be music professionals  – to the opportunity to use professional kit as a total beginner.
AAA/Princes Trust project participant
I just want to thank you for the sessions with A. When I drove her over to you guys she spoke so highly of her sessions and said it's her favourite hour of the week and just gives her a bit of time away from 'all the xxxx'. That hour is so valuable to her, thank you.
Cranbury College, Pupil Referral Unit
JOIN OUR LOCAL COMMUNITY AND HELP MUSIC CHANGE LIVES…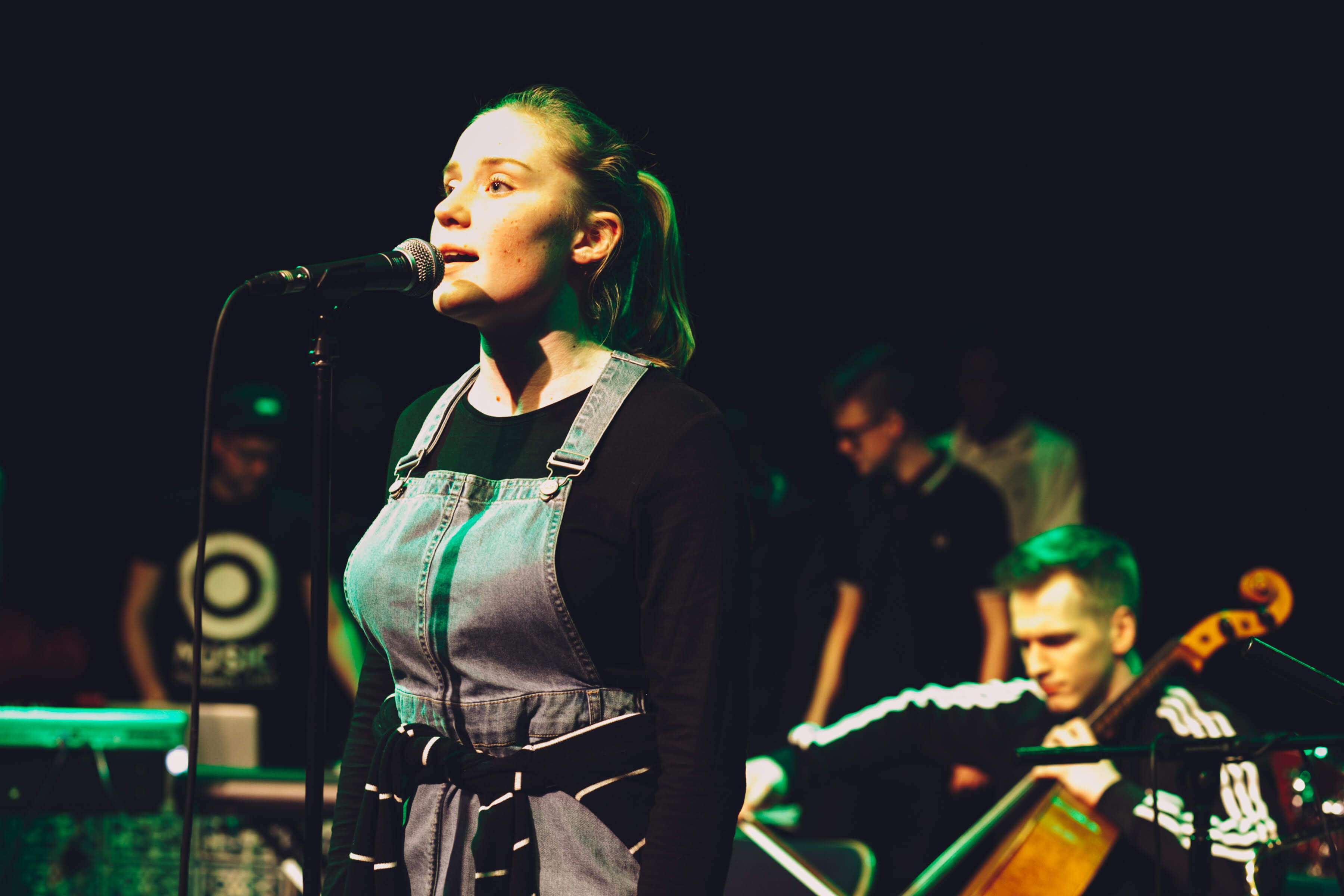 The best, enjoyable thing about this is collaborating with other people, trying out new things, learning new things, meeting people… which I've really loved.
Urban Orchestra member
Individual Friend – £20
To celebrate the 20th birthday of Readipop, we have introduced our '20 for 20' individual friend scheme. This will give you exclusive access to Readipop Friends Earlybird tickets and a 10% discount on general release advanced tickets (max one order per member). In addition, all friends will receive these benefits:
Free 101 beginners' workshop
Discounts on selected music workshops
Annual members meeting
Quarterly Readipop updates
Family & Friends – £50
For use by 2 adults and up to 4 children This includes 2 x Individual Friends plus a range of benefits for kids throughout the year
Super Friend – £50
Our super friends receive a free weekend Readipop Festival ticket as well as all the benefits of the Individual Friends.
Supporters – any amount
We understand that not everybody can afford to commit to £20 or more annually so welcome anyone in this position to make a contribution of any size which suits them. These supporters will receive the quarterly Readipop updates. GiftAid – All Friend applications will show the option to include GiftAid with your contribution. As a charity which relies entirely on fundraising, donation and grants, we encourage all Friends who are eligible for GiftAid to select this option as the extra it provides is hugely beneficial to Readipop.
I look forward to this every week, highlight of my week actually. Good social event as well as learning.
Tea & Jam member