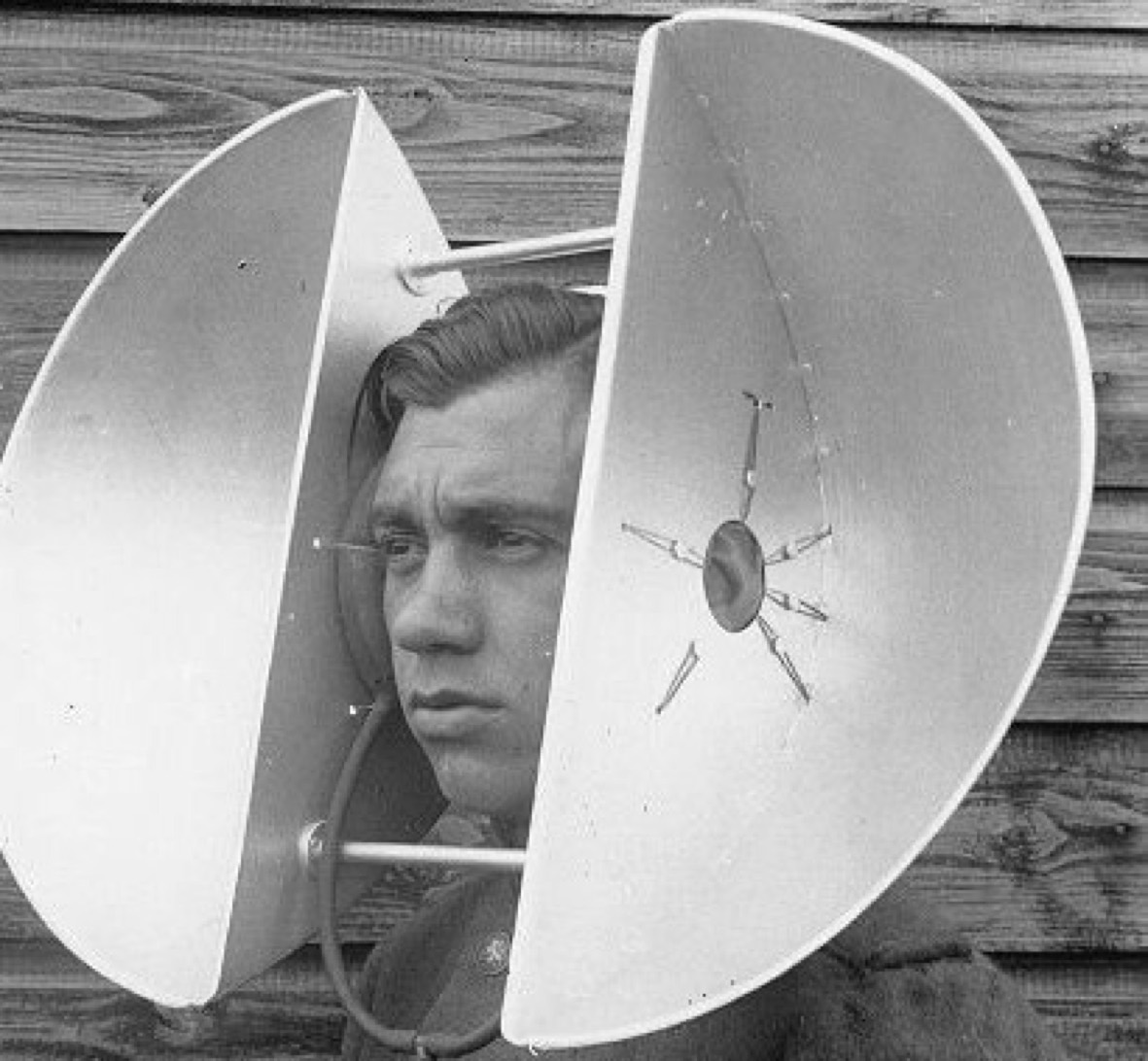 Sound Mirrors – Sound Intervention
Caversham Festival welcomes a world premiere sound work,
Hogarth Productions Presents: Sound Mirrors – Sound Intervention
A pair of 1.8m diameter parabolic dishes made from recycled redundant military hardware. These passive devices reflect and enhance distant sounds at a focal point a short distance from the centre of the dish.
They can be directed to different points in the landscape, or towards each other creating a whispering gallery. They enable us to both listen with 'big ears' or throw our voices over long distances, eavesdrop on the environment or whisper sweet nothings. Sound Intervention's world premiere is a precursor to a large sound installation to be exhibited in the Whitley Arts Festival in October.