This summer Readipop is running not one, but two events!
Find details below on our 10th July 'Readipop at the Brewery' event, as well as some September's Readipop Fiesta (which will give preferential treatment towards Readipop Friends and Readipop Festival ticket-holders), as well as Readipop Festival 2022. 

Readipop Friend or a Readipop Festival ticketholder brilliant enough to hold onto your ticket till 2022? Check your e-mail to find out how to get your ticket to this exclusive September event.
TWO TICKETS FOR ONE PRICE:
Buy a ticket which gives you entry to both the Readipop Fiesta and next year's Readipop Festival. More here: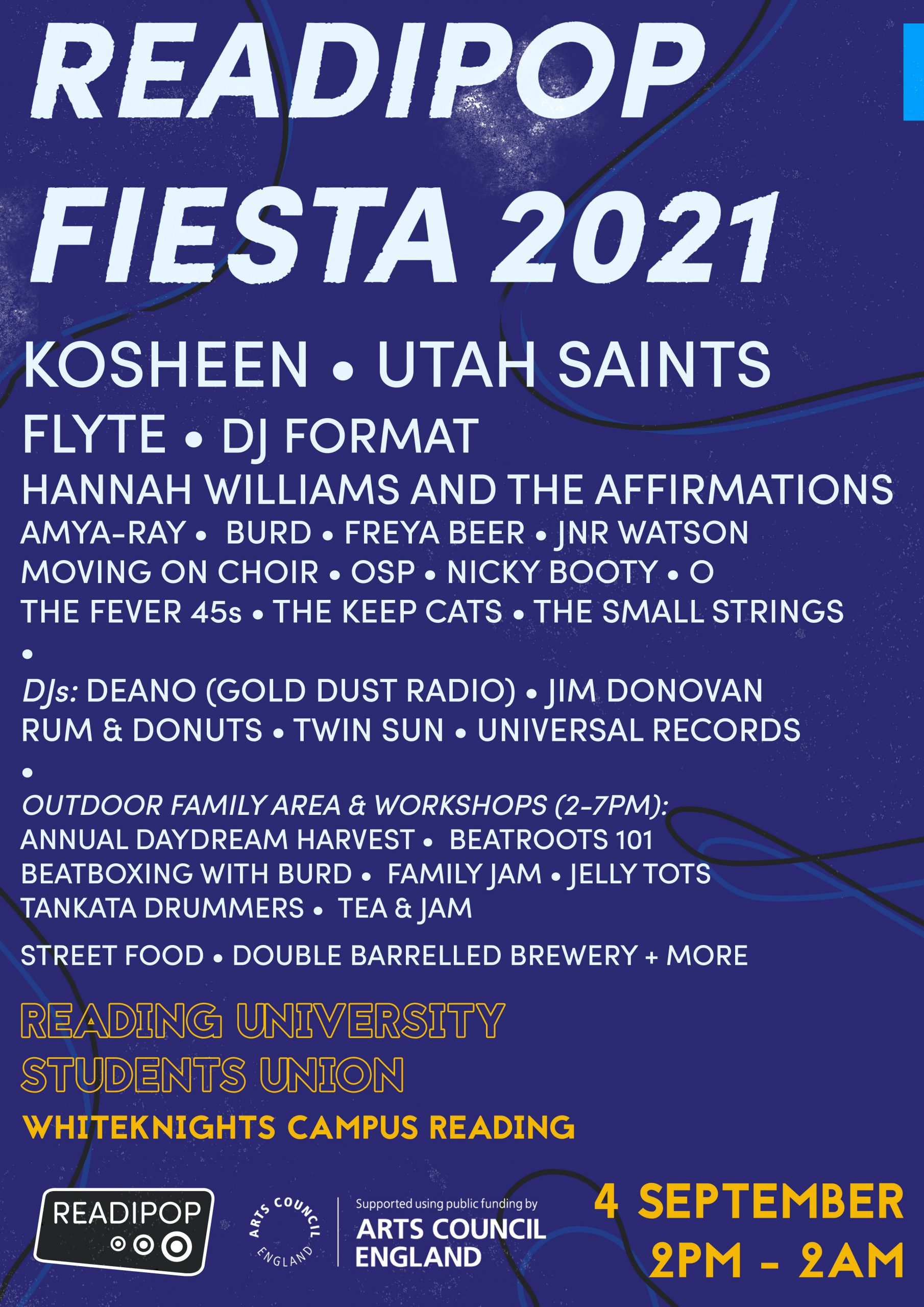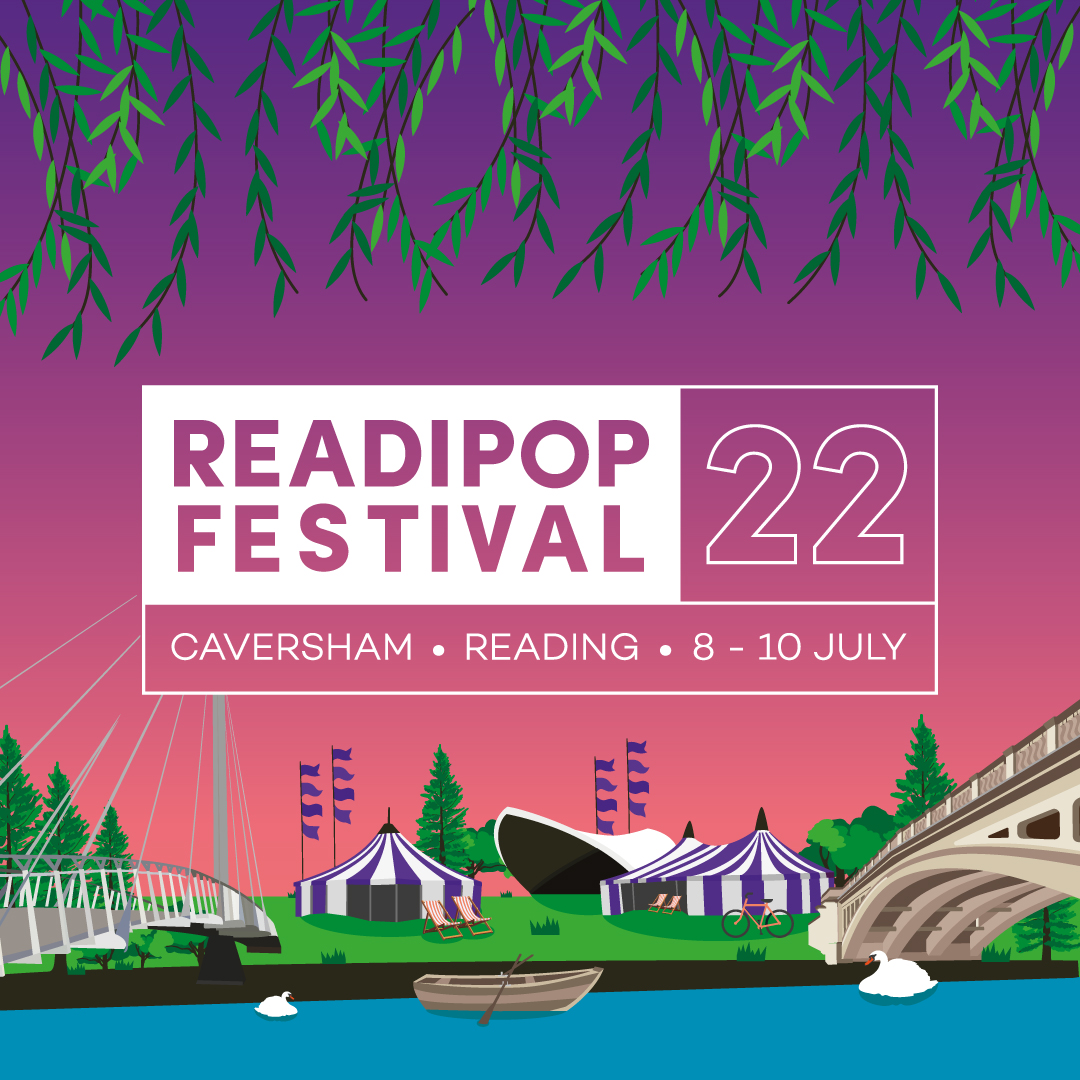 SUGAR HILL GANG
BADLY DRAWN BOY
JESUS JONES
STEALING SHEEP
NIGEL CLARK (DODGY)
TRANSGLOBAL UNDERGROUND 
READING'S FRIENDLY HOMEGROWN MUSIC & ARTS FESTIVAL


IMPORTANT ANNOUNCEMENT REGARDING READIPOP FESTIVAL & READIPOP'S SUMMER EVENTS PLANS
We've been working hard to bring Reading a Readipop Festival in 2021 but despite our best efforts we cannot put on the event we'd hoped to run in Christchurch Meadows this July. The next Readipop Festival will now be on 8-10 July 2022 with Sugarhill Gang, Badly Drawn Boy, Jesus Jones, Stealing Sheep, Nigel Clark (Dodgy), Transglobal Underground and many more to be announced soon.
Existing weekend tickets remain valid for Readipop Festival 2022 and all existing ticket holders are invited to attend a smaller all-day event called Readipop Fiesta for free later this summer (if you are one of our valued ticketholders, please check emails from Eventbrite for more details). We also plan to mark the original festival weekend with a one-day event on Saturday 10th July and will announce details of this soon. Both these events are being made possible with the support of Arts Council England.
The decision not to hold Readipop Festival this year was a very hard one for us all at Readipop. As a charity which provides essential support to vulnerable and underrepresented members of our local community, we rely upon funding, Readipop Friends, donations and revenue from the festival to survive. Consequentially, the uncertainty and risk of a last-minute cancellation is not a viable option for us and makes it impossible to plan our three-day event this year.
We share the disappointment of everyone who was looking forward to returning to the banks of the River Thames with us in July and will be making further announcements about tickets and the full line-up for Readipop Festival 2022 later this year. We also want to thank the many ticketholders, Readipop Friends and donors who have helped support us through what has been a particularly difficult year for the charity sector.
To become a Readipop Friend or to find out more about the work we do as a charity working within our local community, visit our website at https://readipop.co.uk/readipop-friends
Team Readipop x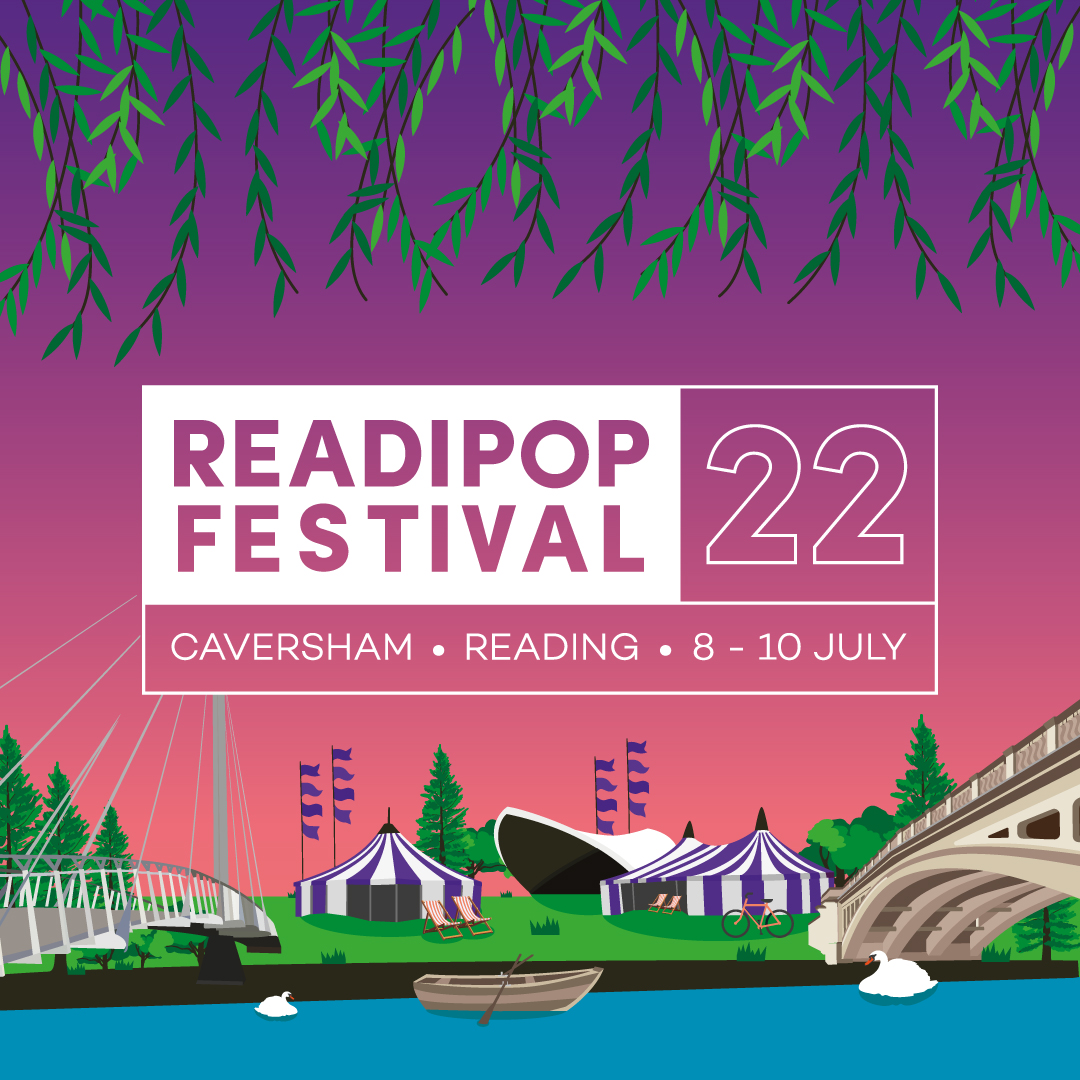 Already Confirmed for 2022:
Sugarhill Gang | Badly Drawn Boy
Jesus Jones | Stealing Sheep
Nigel Clark (Dodgy)
Transglobal Underground
Current Festival ticket holders should check their e-mails for some very exciting plans for this summer!!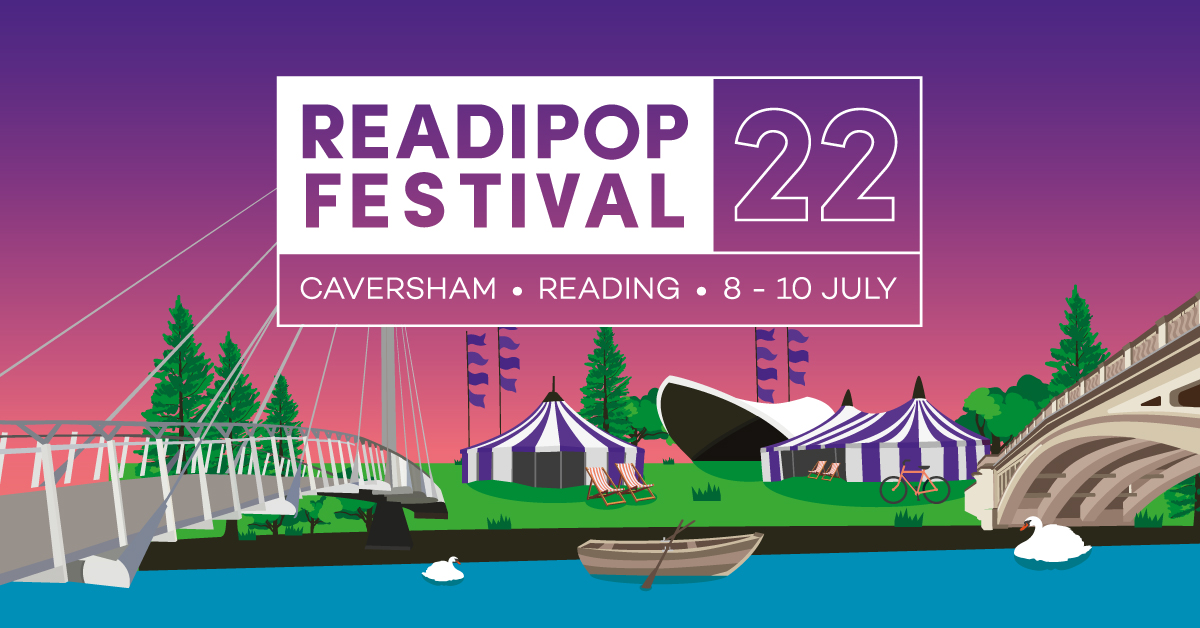 Already Confirmed:
Sugarhill Gang | Badly Drawn Boy
Jesus Jones | Stealing Sheep
Nigel Clark (Dodgy) | Transglobal Underground
With all profits going to Readipop, Readipop Festival brings big names, promotes local talent and maximum fun to Caversham's Christchurch Meadows, all whilst helping a great cause.
____
Previously featuring stars and chart-toppers including The Orb, Sleeper, Audio Bullys, Cassetteboy, Musical Youth, Blockheads, Goldie Lookin Chain and Mark Chadwick of the Levellers, as well as BBC 6Music staples Ibibio Sound Machine, Man & The Echo, Vaudou Game and the Hackney Colliery Band; the Festival brings national and global talent to Reading. This is alongside promoting up-and-coming acts like Saltwater Sun, Valeras and countless others. Even Reading Elvis has graced the Readipop Festival stage!
The Festival also features a growing children's and family area, roaming performers, multiple workshops, arts and crafts traders, bars and award winning food.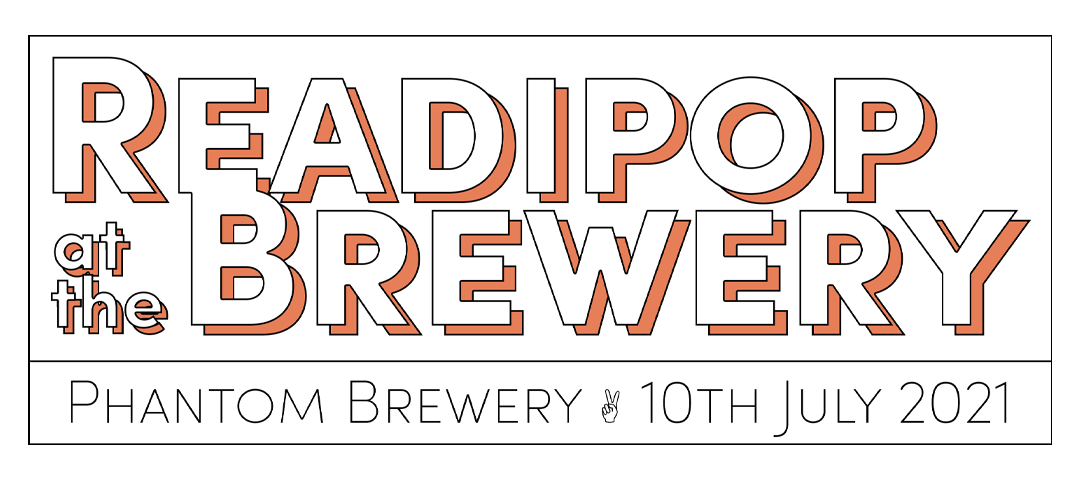 Watch back all the sets from 'Readipop at the Brewery' 2021 below.


With many thanks to our funders for supporting our festival
Want to keep up to date with the latest
l

ine-up news?
Sign up to our festival newsletter