Readipop's AAA programme brings together a number a projects to engage and support young people and their music.
"Readipop is the only thing I look forward to in the week."
"I'm not sure you realise what a life-saver Readipop has been for the family."
Readipop offers a range of projects and support for young musicians. Our projects focus on developing creativity and originality and are inspired and led by the interests and  musical passion that young people bring.We specialise in working with socially excluded young people and adults and provide a safe space to learn at your own pace, develop self-expression, build confidence and to find your voice.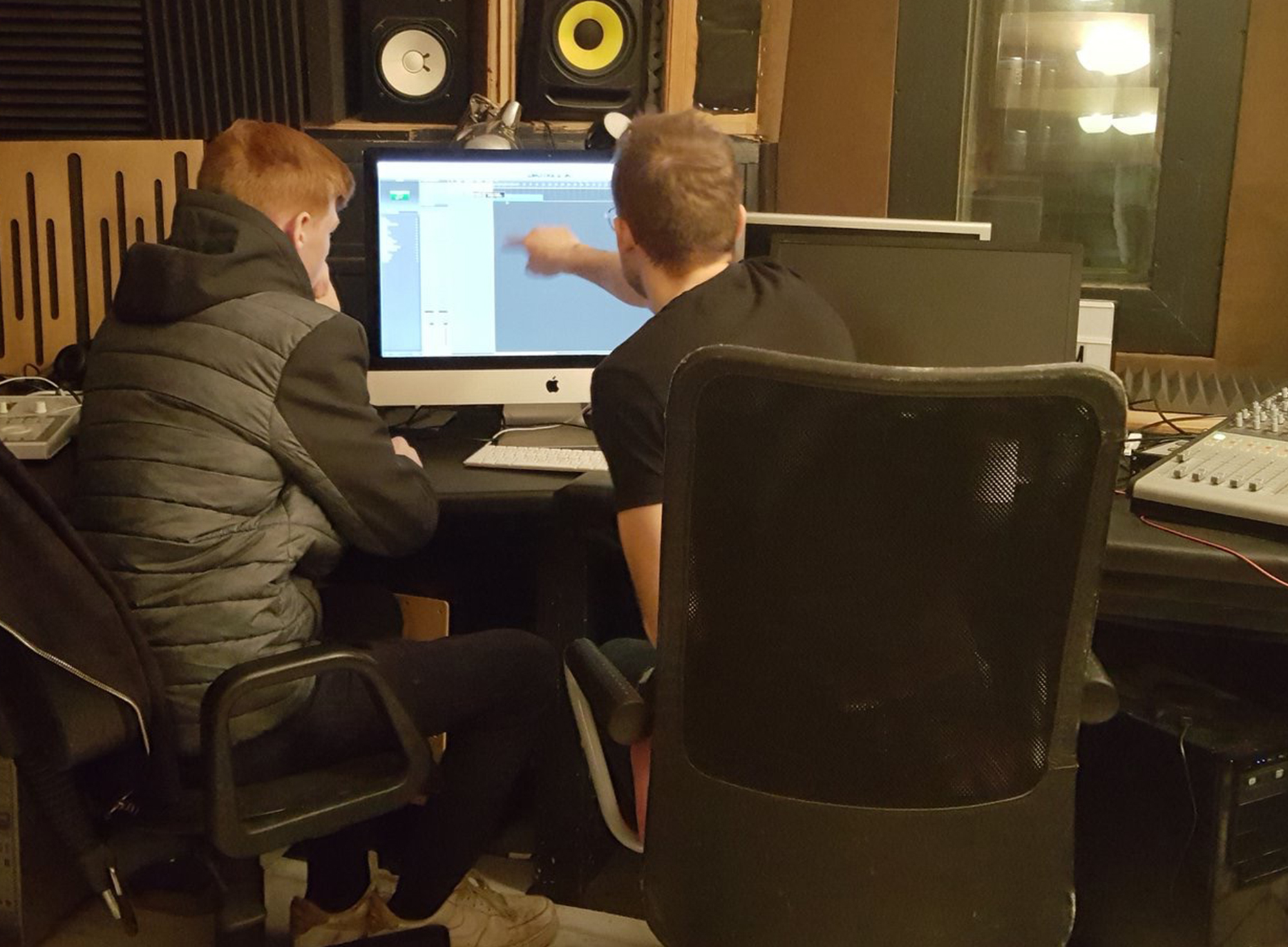 Working with young people referred to us from places including pupil referral units, the young offenders service, schools specialising in special educational needs students and other children's services. These 1:1 music sessions provide young people with a safe space to be creative and learn skills, from guitar to music production and rapping with an experienced music leader, and aim to grow confidence and awaken opportunities.
If you know a young person who may benefit from our 1:1 work please contact us.
One-week intensive music projects for young people aged 16-25 who are NEET (not in education, employment or training) organised in partnership with The Prince's Trust.

AAA FRIDAYS
OPEN ACCESS + HOLIDAY SESSIONS
Our weekly term-time Friday evening workshops allow young musicians to work together in live band workshops, music production and/or studio work.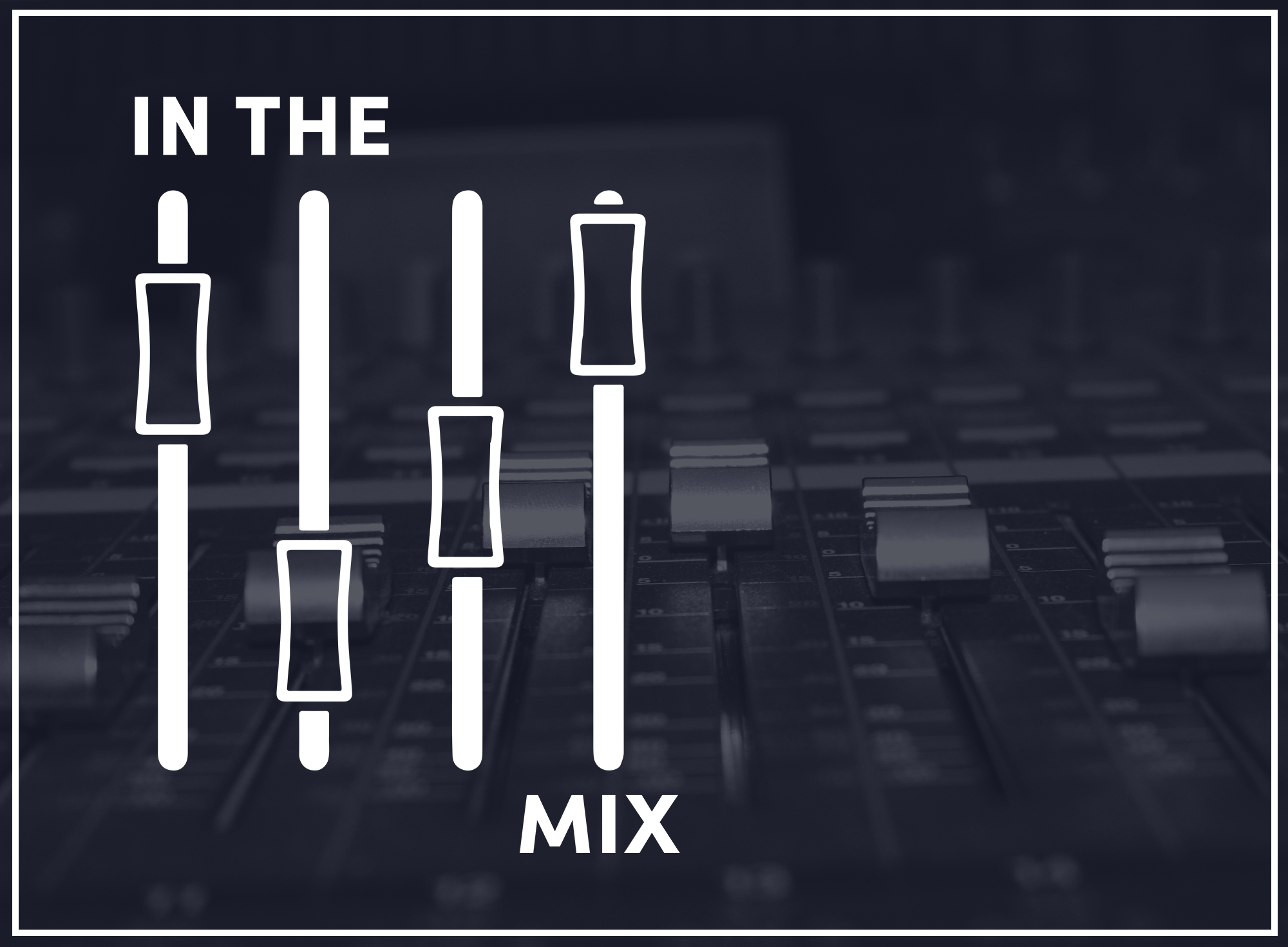 Working with young musicians from the Amersham Road (and surrounding area) at the Weller Centre, Caversham. Monday afternoons.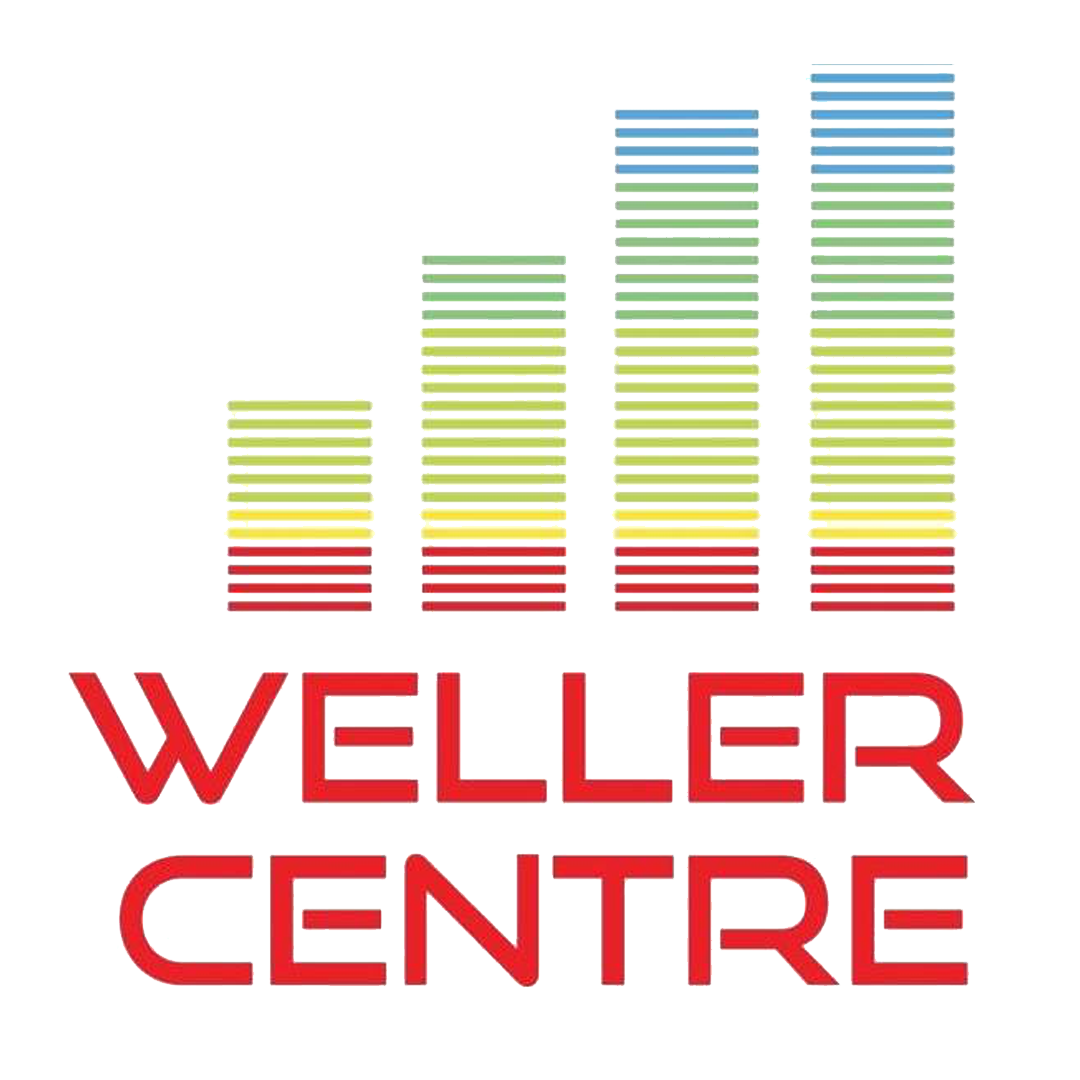 A family music session for kids and adults to experience and learn to play together.
Check out our upcoming events if you would like to come along.
"Went to the family jam, everyone was super nice and a really fun event for kids. A great way to introduce then to making music!"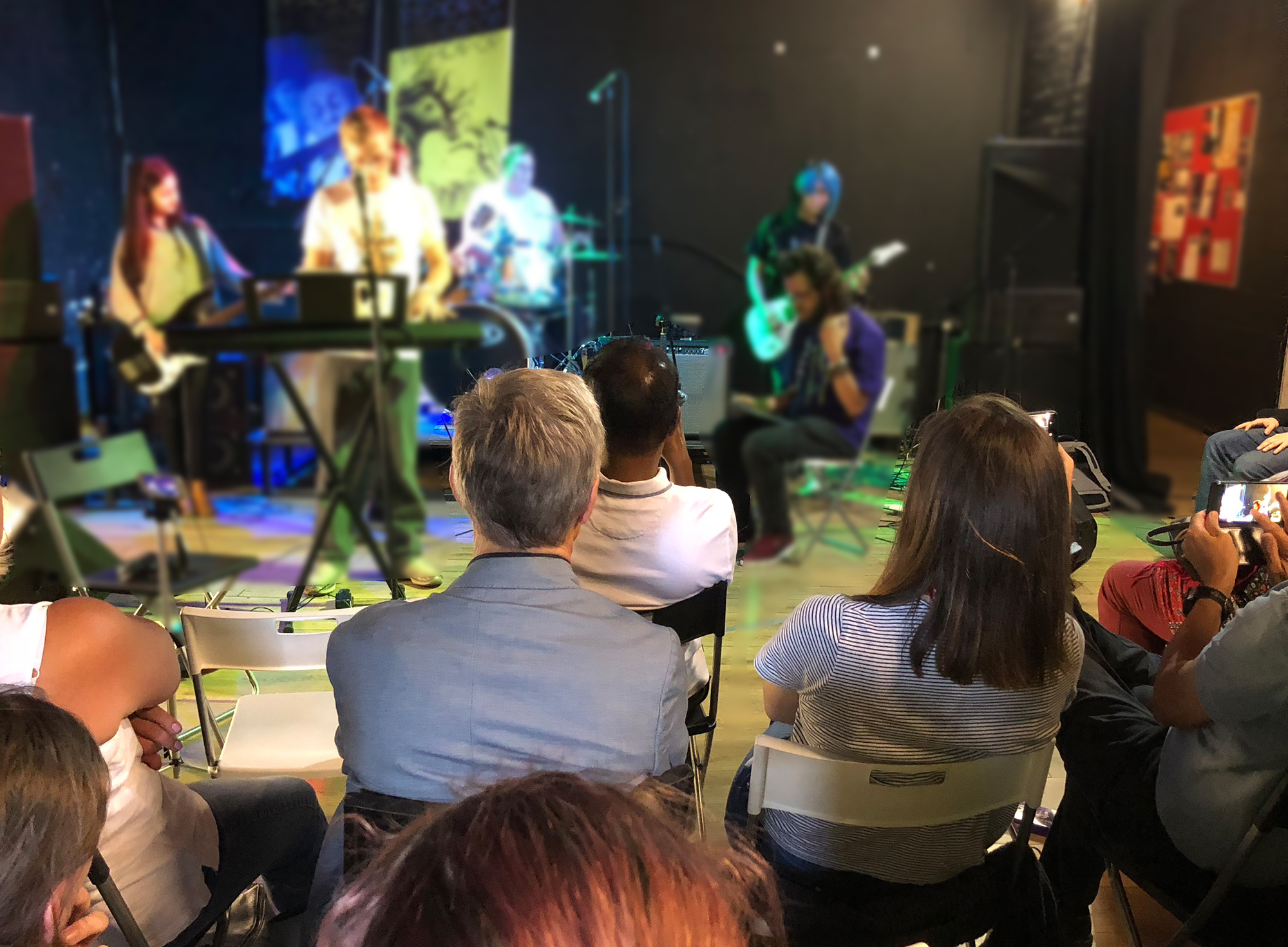 READIPOP IN SCHOOLS AND EDUCATION
Readipop works with Primary and Secondary schools in a variery of ways. We can bring high quality taster sessions or create workshops to suit your school's specific needs. We can provide in-class tuition, out-of-school projects, lunch or afterschool workshops or options to bring groups to our studios.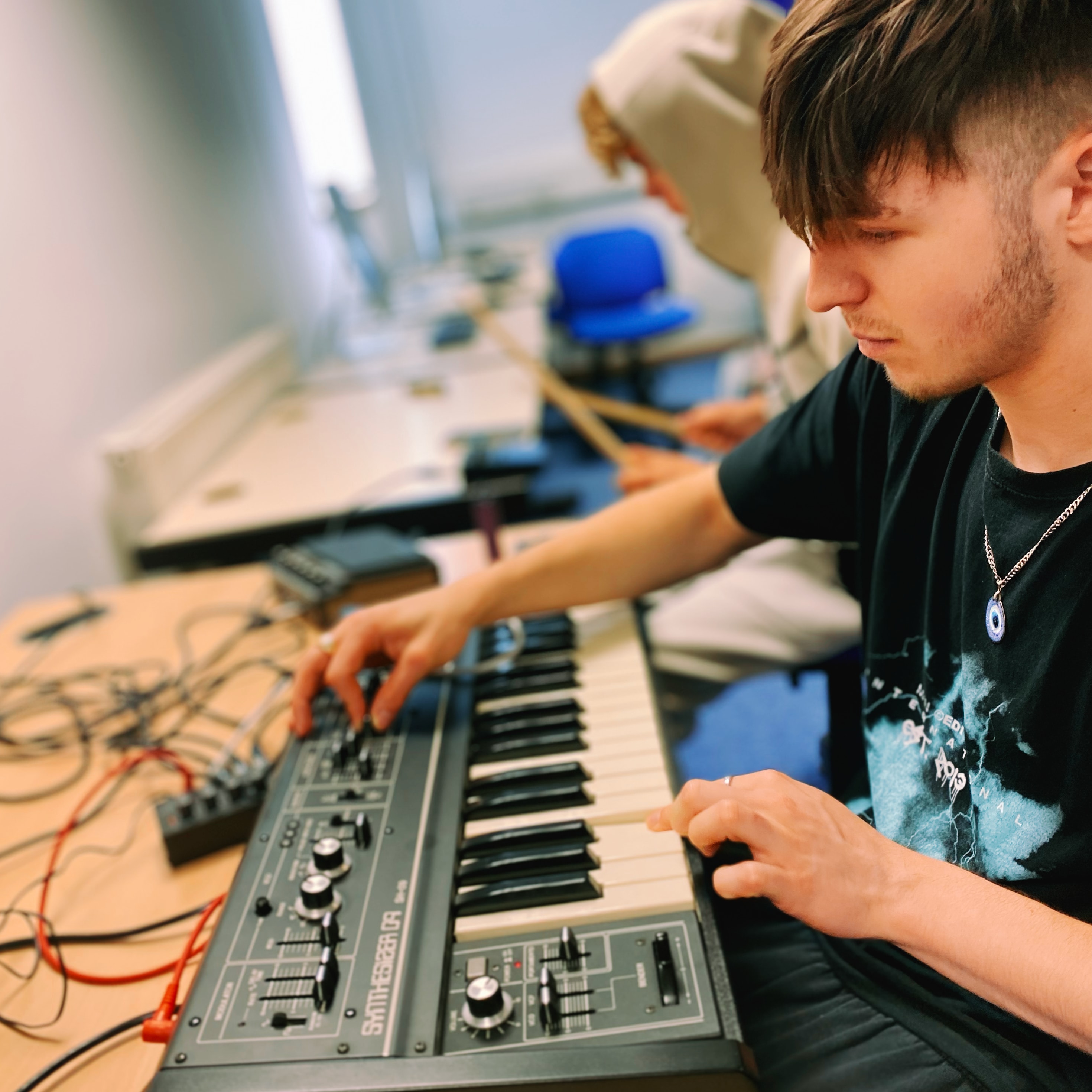 PRIMARY AND SECONDARY SCHOOL WORKSHOPS
Readipop offers a variety of engaging creative workshops for schools from half-day taster workshops to regular projects. We seek funds to supportthis work so we can provide some workshops for free. Contact us to find out what we can offer now.
Workshops and projects include:
African hand drumming

Samba carnival drumming

Ukulele and voice

Live music technology eg. Kaoss Pads, iPads and more

Composition using graphic scores & soundtracks

DJ and music production
ARTS AWARD
Arts Awards supports young people to develop as artists and art leaders. Children and young people aged up to 25 can participate in music workshops to acheive a national qualification. The award builds confidence, helps young people to enjoy cultural activities, and prepares them for further education or employment. Readipop is an Arts Award centre and Arts Award supporter so we can deliver a full programme including assessment of awards at Discover & Explore level through to Bronze, Silver and Gold.
ARTSMARK
Readipop is an Artsmark Partner and can support schools to gain Artsmark status. As an Arts Council National Portfolio Organisation we can provide access to high quality creative experiences and bespoke music and arts projects. We can also give advice and support to find and write funding bids as well as help to monitor and evaluate your creative activity for reports to funders, partners and Artsmark.
Artsmark is the creative quality standard for schools, accredited by Arts Council England.
Artsmark provides a clear framework for teachers to plan, develop and evaluate arts, culture and creativity across the curriculum.

Schools in the South are supported throughout their Artsmark journey by our regional Bridge Organisations Artswork – providing training, advice, practical teaching resources and introductions to leading cultural organisations in your area.

Schools are awarded Silver, Gold or Platinum, based on their achievements.

Artsmark has a common sense application process that is light on paperwork and flexible to each school.
AAA is funded by Youth Music and BBC Children In Need with additional funding from the Berkshire Community Foundation and generous support from Native Instruments. The Get Started With Music programmes are run in parternship with the Prince's Trust.
"The particular model and practice that I observed was the most genuinely inclusive I have ever seen"
Graeme Surtees, The Stables
"Each of the staff you sent were just right in leading sessions and engaging young people"
Oxfordshire Youth Offending Service
"I was greatly impressed with the Urban Orchestra in MK"
David Rose, Milton Keynes Music Hub
"Readipop has a strong reputation for delivering innovative and engaging arts projects"
Hannah Dix, Arts Officer, Reading Borough Council
Mini Project

Reading On Tour- Music Heritage Trail

Glitch Club

Amersham Road

Whitley Soundtracks

Neighbourhood Learning in Deprived Communities

Break 4 Change
Blessed Hugh Faringdon Samba

Realise

Weekend Warriors Outreach

Get Grandad to DJ

Band Academy & Saturday Samba School

Summer Music Week

Organisation Transformation
Nightingales

Banned Sessions

Amersham Road Music Project- Youth Music Partner Project

Band Camp & Rock Academy

Bishop's Green

Transitions

Urban Orchestra
Cranbury College Pupil Referral Unit

Bucklebury Rural Music Project

Weekend Warriors

Moorside Music Project

Dhoom Dhamaka Indian Music Workshops